The Olivais District is much more than an area with vast gardens and parks, nestled within a city harmoniously planned in architectural terms. With EXPO'98, we witnessed the construction of several infrastructures that now enliven the riverside of the city's east end.
Art and Culture of Olivais
Olivais boasts a rich cultural heritage with numerous local initiatives promoting art and culture. It hosts a series of cultural events throughout the year, including music festivals, art fairs, and exhibitions. There are also numerous art galleries, theaters, and performance spaces.
A notable cultural point in Olivais is the Olivais Library, which not only offers an extensive range of books but also organizes various cultural and educational activities for the district's residents.
Olivais also features the Casa da Cultura (House of Culture). Located in the historic center of the district, it is a short walk from Viscondessa Square and the Oriente Station. This venue, set in a renovated old building, is entirely dedicated to cultural activities. It comprises three distinct rooms — for exhibitions, workshops, and various activities — as well as two courtyards and a terrace. The monthly refreshed programming varies from painting and music to literature and theater, catering to audiences from children to adults. Conferences, exhibitions, book presentations, and workshops are commonplace.
Proximity to Cultural Infrastructures
The district's proximity to Parque das Nações provides residents easy access to a variety of cultural infrastructures, such as the Lisbon Oceanarium, Knowledge Pavilion, Camões Theater, and FIL (Lisbon International Fair).
Lisbon Oceanarium
Built in 1998 for EXPO'98, themed "The oceans, a heritage for the future," the Oceanarium houses countless marine species and is the focal point for their conservation.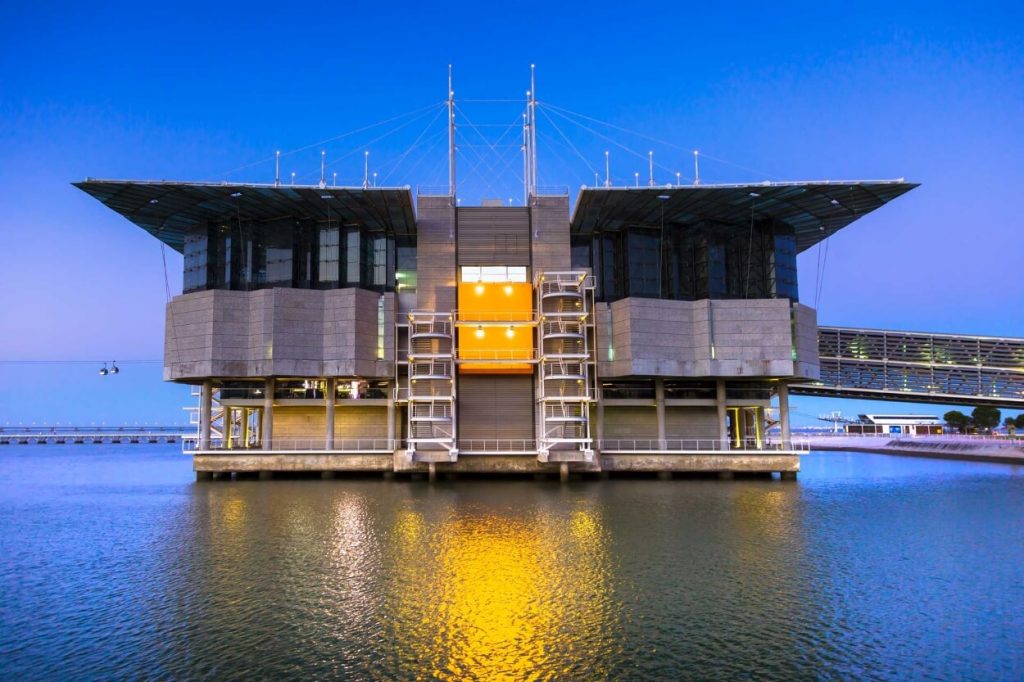 Lisbon Oceanarium is nationally and internationally renowned, being the most visited cultural space in Portugal with about 1 million visitors a year. In addition to the exhibitions, the Oceanarium offers educational activities about the oceans and their current challenges, collaborating in marine conservation and research projects.
Undoubtedly, it's one of Lisbon's top tourist attractions. Perfect for family outings, where fun and education seamlessly merge.
Knowledge Pavilion
The Knowledge Pavilion is a genuine knowledge and science dissemination center, filled with countless interactive activities. Exploring unseen wonders, experiencing hands-on science, and combining fun with knowledge are the Pavilion's major attractions.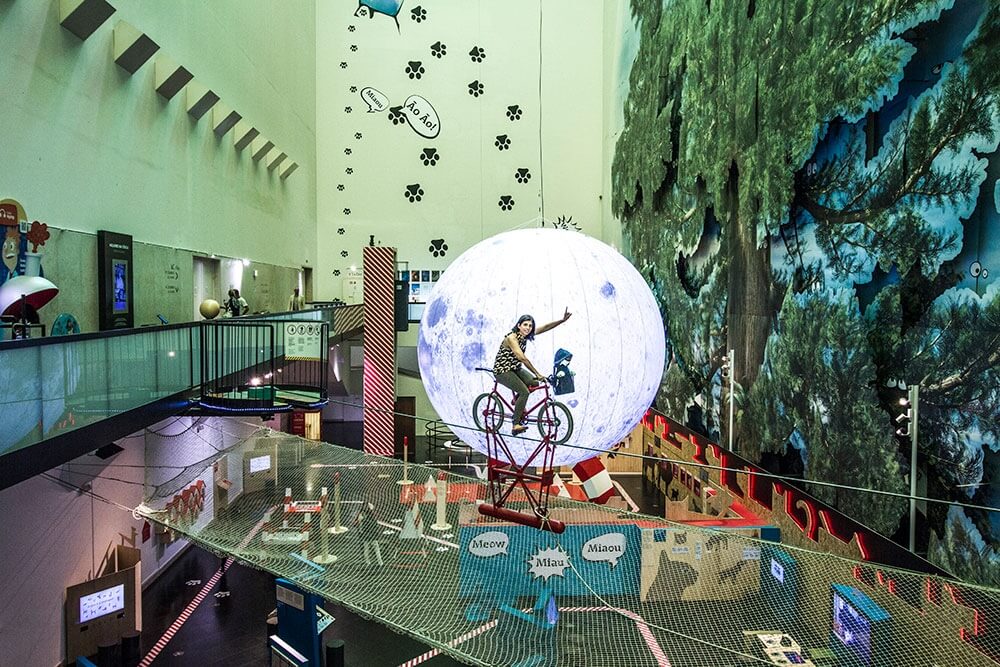 This center showcases extensive exhibits in areas like Physics, Mathematics, Chemistry, Biology, and Social Sciences, enriched with numerous interactive modules, making it a science haven for everyone. Additionally, it offers:
Laboratory activities;

A kitchen also used as an experimentation space;

Dialogues with experts;

Hands-on activities;

Thematic events;

Film screenings;

Theatrical performances where science takes center stage.
Camões Theater
Dedicated to performing arts, this venue hosts various shows. Located in Parque das Nações, Camões Theater's design reflects the area's modernity. It has a main hall that accommodates large-scale shows, as well as other rooms and spaces for smaller events and workshops. The programming mainly focuses on classical music and dance. Notably, the National Ballet Company calls this their primary stage.
Lisbon International Fair (FIL)
FIL is one of Portugal's most important exhibition spaces, located in Parque das Nações. Since its inception, it has been a central hub for fairs, exhibitions, conferences, and various business and cultural events, both nationally and internationally.
Housing several pavilions, they can cater to different types of events. Throughout its history, it has hosted significant events such as:
Lisbon Tourism Exchange (BTL);

International Handicraft Fair (FIA);

Web Summit (technology conference);

Futurália (education and vocational guidance fair);

SIL – Lisbon Real Estate Fair (major real estate event);

InterCasa (showcasing interior design, decoration, and space renovation solutions);

Tektónica (focused on the construction and public works industry).
Numerous deals, partnerships, and agreements are forged here during these events. FIL thus plays a crucial role in Lisbon and Portugal's business and cultural program.
Commerce of Olivais
The trade in Olivais is quite diverse, ranging from small local shops to large commercial outlets. Spacio Shopping, Olivais Market, Casino, Vasco da Gama Shopping Center, and Parque das Nações are the highlights.
Spacio Shopping
Olivais' main commercial area is Spacio Shopping, home to a variety of stores selling everything from food to clothing and electronics. This diversity makes Spacio a true attraction, not just for Olivais, but also for Lisbon. With its prime location, easy access, a plethora of services, and a pleasant ambiance, it's the go-to place for shopping and leisure.
Olivais Market
Olivais Market is a popular spot for fresh produce, offering a range of fruits, vegetables, fish, and meat.
Casino of Lisbon
The Casino offers games, bars, restaurants, and shows for its visitors. It also houses the Oceans Auditorium, a stage for concerts, theater, dance, and conferences, as well as an Art Gallery with exhibitions by internationally recognized artists.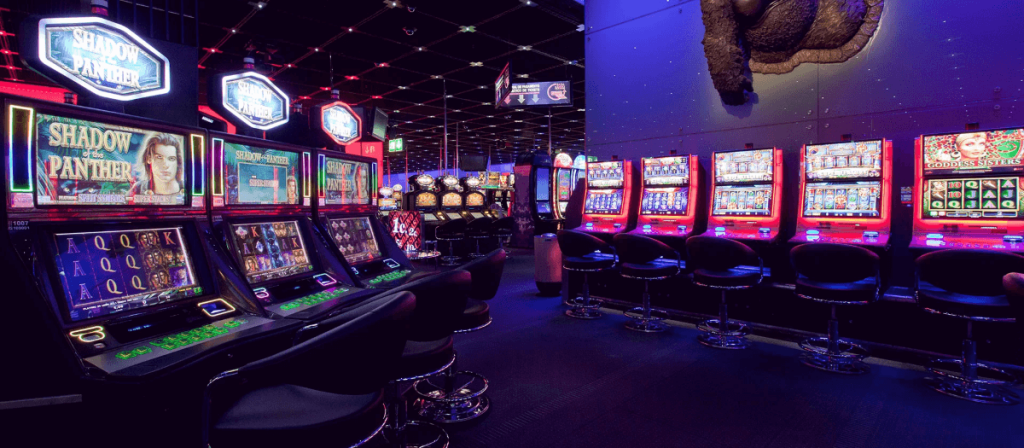 Perfect for a pleasant family evening watching a show or for adrenaline junkies looking for a gaming night with friends. Entertainment is assured.
Vasco da Gama Shopping Center
Located in Parque das Nações, this mall offers an array of restaurants, stores, and a hypermarket, allowing visitors to enjoy the nearby Tagus River. Cinemas, a gym, and cafes are other attractions for those visiting Vasco da Gama Shopping Center.
Olivais District — A Mosaic of Culture, Art, and Urban Life
A district that combines culture, entertainment, and essential goods. What more could one wish for in a living space? Join the residents of this district and savor the best it offers: art, culture, and commerce. Come and discover Olivais.